Main Content Starts Here
Tanya P.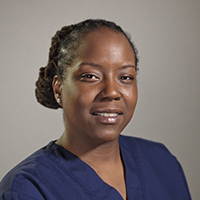 Tanya P.
Medical Assisting
I wanted to make the switch from working retail to a career in medical assisting because I've always been interested in the medical field.
I chose St. Paul's after a lengthy research because it seemed to me like it was geared towards what I really needed and the timeframe and being a mom with three kids and working the time schedule worked perfect for me.
I did not have an instructor that I could not go to. If I didn't understand something they just showed that they cared and they took the time to let you know that they're here for you.
Since graduation my family they're very happy, especially my mom, watching me accomplish something and actually watching me walk across that stage like she was just very ecstatic.