Main Content Starts Here
Jennifer D.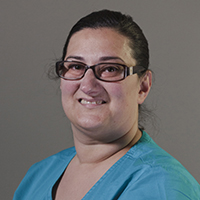 Medical Assisting
I wanted to get into the medical field because as a young girl I always found it fascinating and when my grandmother became ill she always said to me "you have to go into the medical field, you have a talent that you can help people".
I actually chose to attend St. Paul's as a dare with my oldest daughter. She dared me to go back to school and after researching it I said I am going to do St. Paul's it's on Staten Island, and I'm going to graduate before you do; and I did.
My education at 40 years old it's not an easy thing to do, so it influenced my kids to do better. No matter how old you are you can do anything you put your mind to.
Additional Testimonials in Healthcare / Medical