Main Content Starts Here
Yomari G.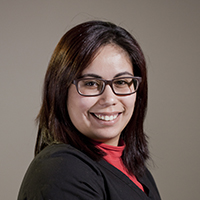 Medical Assisting
I became interested in being a medical assistant because I decided that I wanted a more rewarding career and to help patients and to help people.
Well, the education that I received at St. Paul's in my career, it definitely prepared me for my field, it prepared me to become one of the lead medical assistants at my urgent care.
The most influential people are my children of course because you always want to better yourself and lead by example to your children, and my husband and my mom of course.
My family, since graduation, they are extremely proud of me of everything that I've done.
I was also Valedictorian of my class so I was able to give the graduation speech and my mom and my husband couldn't hold the tears in.
Additional Testimonials in Healthcare / Medical