Main Content Starts Here
Gabriella C.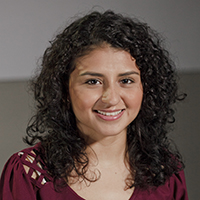 Medical Assisting
The reason why I went in for medical assistant I feel like you get like the basics of what it is in the medical field and it's very hands on. I wanted something to do with patients – to interact with patients.
I chose to attend St. Paul, I was doing actually a research online about nursing schools and after doing multiple research I came here.
The instructors are really nice, I think that they have a lot of knowledge, a lot of experience and whenever you need help they are always there for you.
The most influential person in my life has to be my mom. She's always has taught me to pursue my dreams and no matter how hard it is to just keep going.
Additional Testimonials in Healthcare / Medical