Main Content Starts Here
Kenneth K.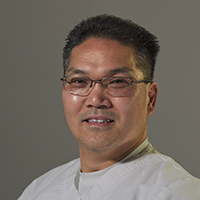 Kenneth K.
Associate Degree in Nursing
Before I started attending St. Paul's I was in finance.
I did pretty well. I'm not going to lie, the money was good but I had a change of heart.
I got into the healthcare business because I wanted to give back. I've been through a lot of life events and September 11th was one of them. All I can remember is watching the TV and when they asked for all the police and firemen to work double shifts and overtime and then they also asked all the emergency medical professionals, but they didn't need bankers or financial people. So I kept thinking to myself I am definitely in the wrong business. I need to be out there and I need to start helping people.
Additional Testimonials in Nursing