Main Content Starts Here
Gilberto M.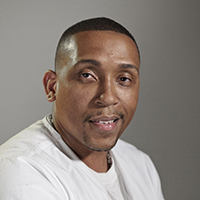 Gilberto M.
Associate Degree in Nursing
My studies here at St. Paul's pretty much made me a nurse and of course nursing is something that you continue learning along the way, but the basics, the foundation of nursing I got 'em here.
My mother; she has been a very positive person in my life and throughout my time at St. Paul's she's pushed me, she's been my number one fan.
I refused to believe that I couldn't do it, and because St. Paul's gave me as well the tools that I needed, the resources to succeed, I made it.
Additional Testimonials in Nursing