Main Content Starts Here
Alexis S.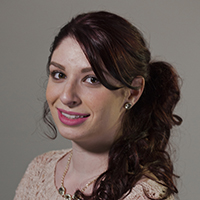 Alexis S.
Associate Degree in Nursing
I wanted to do more to help people and I knew nursing would be the perfect field for that.
I work as a graduate nurse with a private employer. I work five days a week, I work with a little bit of an older man, I help him with his daily activities, we go on trips, it's really great.
I chose to attend St. Paul's because of its reputation it is known to help really shape well-rounded nurses.
My family is completely supportive of me especially with my hectic schedule, so whether it's studying five hours a day plus my crazy class times everyone had to be very understanding about it and they were so I was blessed.

Additional Testimonials in Nursing