Main Content Starts Here
Medical Assisting Programs & Courses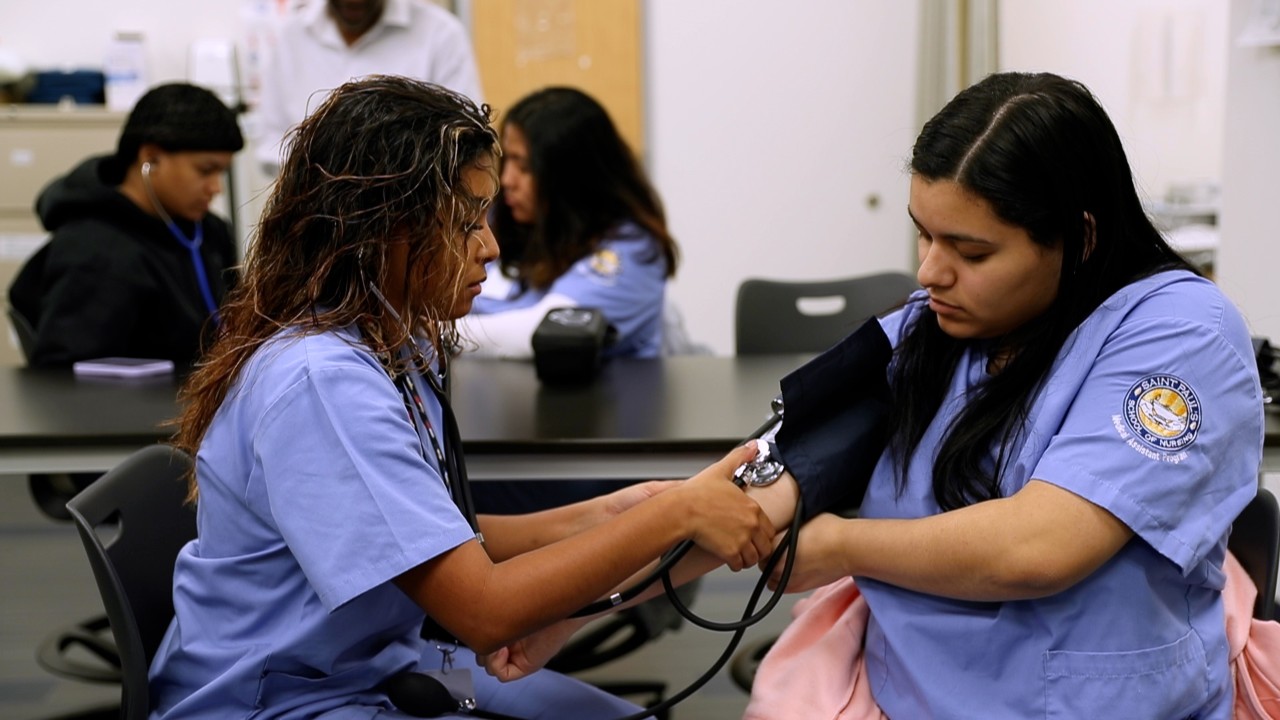 Train to Start a Career as a Medical Assistant with an Education from St. Paul's School of Nursing
Medical assistants perform routine administrative and clinical tasks to keep the offices and clinics of physicians, podiatrists, chiropractors, and optometrists running smoothly. SPSON offers a medical assisting program designed to provide you with knowledge and skills necessary for entry-level employment as a medical assistant in a medical office or clinic, with skills in office administration, computer, and clinical areas.
According to the Bureau of Labor Statistics, employment of medical assistants is projected to grow much faster than average nationally, ranking medical assistants among the fastest growing occupations over the next decade and job prospects for skilled medical assistants should be excellent.
As medical technology continues to advance, doctors are increasingly relying on medical assistants to help with various patient care needs. Most medical assistants work in the offices of physicians while others work in public and private hospitals, inpatient and outpatient facilities, the offices of other health practitioners such as chiropractors and optometrists and in nursing and residential care facilities.
Click the form at right to Request information or call the phone number above to speak an admissions advisor today to find out how you can enroll in our medical assistant training program today!
Offered in the following locations